Introducing One of the Agency Founders
Posted on June 18, 2018 by Susan Brewer
---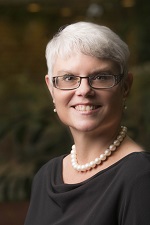 I am a founder of Adoption Circle and my faith and family have always been the center of my life. I am from a large Catholic family with children who span 16 years, so there were always lots of children and babies in our home. I was raised to help with the younger children and have close relationship with my younger siblings! I started babysitting when I was twelve and have always enjoyed spending time with children.
I attended the Ohio State University and studied social work. Upon graduation, all my professional jobs have been child centered. The founding of Adoption Circle is a natural progression of my passion for children. Offering a "caring ear" to women who are experiencing an unplanned or crisis pregnancy has always been part of my vocation to help children.
After experiencing high-risk pregnancies, I was blessed with two sons. They are both in their twenties and are the "light" in my life. Watching them grow into good men always thrills me. I remind them often that grandchildren will be welcomed!!
---