New Schedule for Columbus Support Meetings!
Posted on March 08, 2017 by Meredith Blumenthal
---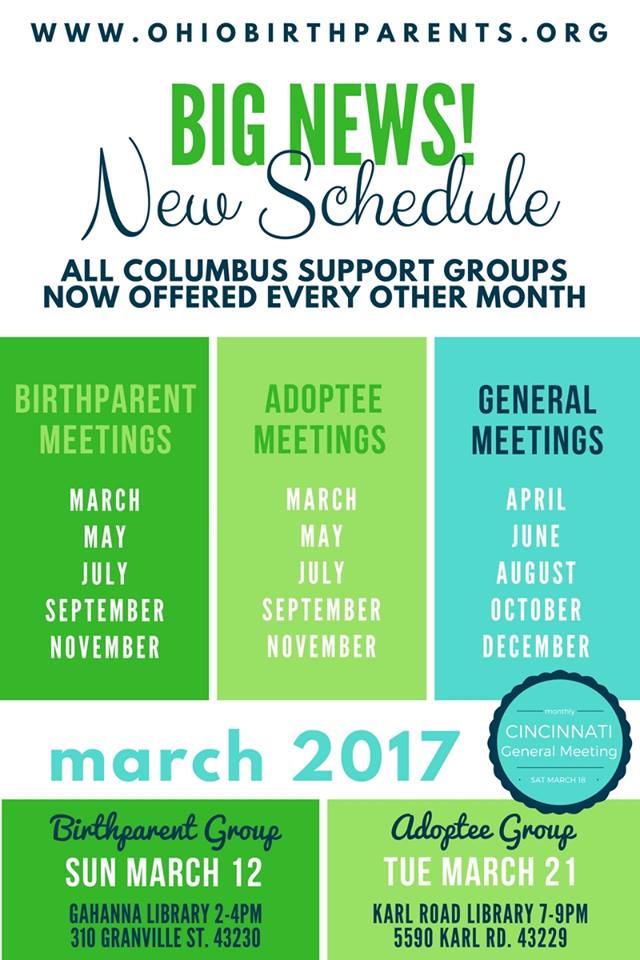 Big News: Effective immediately, the Columbus-area meetings will now be offered every OTHER month. Don't miss their March meetings:
Columbus Birthparent Group on 3/12
Cincinnati General Group on 3/18
Columbus Adult Adoptee Group on 3/21
The Columbus Open/General Meeting has an off month in March, but will be on the schedule for April. Spread the word!
Check out Ohio Birthparent Group's Event Calendar for more details!
---
---